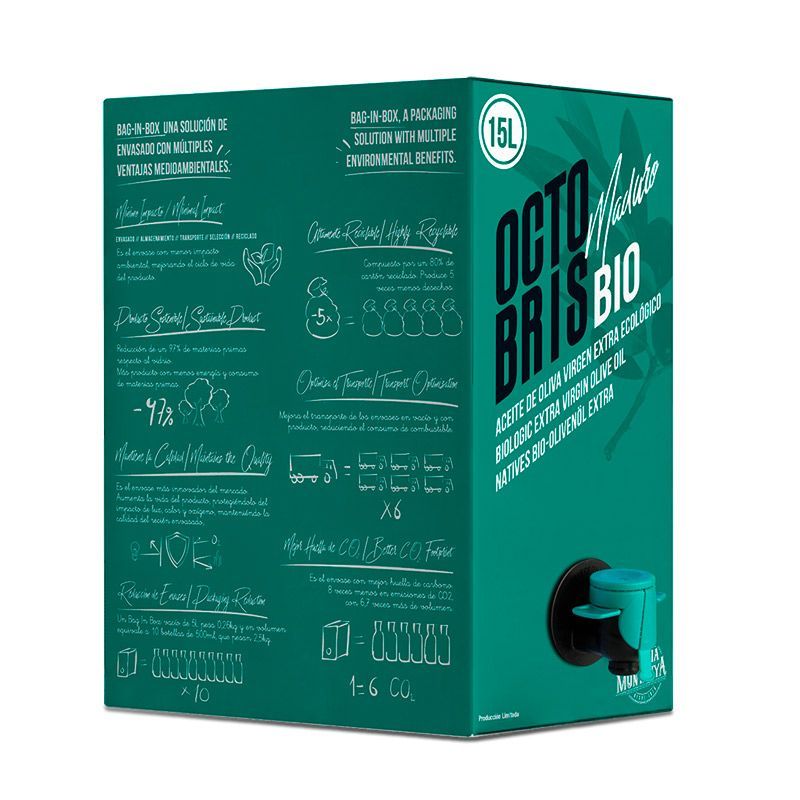 Bag-in-box
A packaging solution with multiple environmental benefits:
Minimal impact
Sustainable product
Maintains quality
Packaging reduction
Highly recyclable
Transport optimization
Better CO2 footprint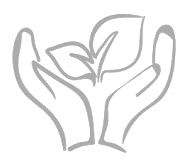 Sustainable product
Reducción de un 97% de materias primas respecto al vidrio. Más producto con menos energía y consumo de materias primas.

Maintains quality
It is the most innovative packaging on the market. Increases the product's life, keeping it with the quality of fresh packaging and protecting from the impact of light, heat and oxygen.

Packaging reduction
An empty 5L Bag In Box weighs 0.26kg. In number, it is equivalent to 10 500ml bottles which weigh 2.5kg.

Highly recyclable
Composed of 80% recycled cardboard. 5 times less waste

Transport optimization
Transport improvement of empty and full containers, reducing fuel consumption.

Better CO2 footprint
It is the container with the best carbon footprint. 8 times less CO2 emissions with 6.7 times more number.
TASTING NOTES
---
ACIDITY DEGREE: 0.1º
AROMA: Aromatic and sweet oil. Intense and persistent. Oil with a lot of body and personality.
INTENSITY: Soft.
Intense BITTER AND BURNING due to the Grosal olive type but very well balanced. Oils for people who like an oil with Personality.
FLAVOR: It is an oil that gives us medium-strong bitterness and burning notes in the tasting caressing our mouth and throat, maintaining a great balance and consistency.
Ripe Premium OCTOBRIS Extra Virgin Olive Oil tastes and smells like artichoke, almond, ripe fruit: ripe banana and apple and ripe tomato.
FLAVOR: It is an oil that gives us notes of bitterness and an intense flavor in the mouth.
PAIRING
---
With an intense bitterness and flavor, it is an ideal extra virgin olive oil to use raw and in cooking. Perfect for frying, stewing and dressing any dish you want to highlight and give it more intensity. Essential for any self-respecting kitchen.








DESCRIPTION
---
Ripe Premium OCTOBRIS Extra Virgin Olive Oil is obtained directly from ripe olives and only by cold mechanical procedures at 21ºC, without the addition of water and subject to strict internal quality controls that allow obtaining a unique Premium oil.
TYPE: This oil of Muntanya Family is produced in a small oil mill in its native town, La Canyada (Alicante) with Grosal (90%) and Arbequina (10%) olives types which are collected from the family olive groves at the end of November and early December.
OLIVE GROVE
---
Ripe Premium OCTOBRIS Extra Virgin Olive Oil comes from centuries-old olive groves cultivated in dry land and irrigated on stony-sandy texture soil in the traditional way by the Muntanya family for several generations. These olive groves are located 700-830 meters above sea level, close to the small town of La Canyada, in the interior of Alicante. A town with the best conditions for the cultivation of olive trees; cold winters and dry summers under the boundless Mediterranean sun.