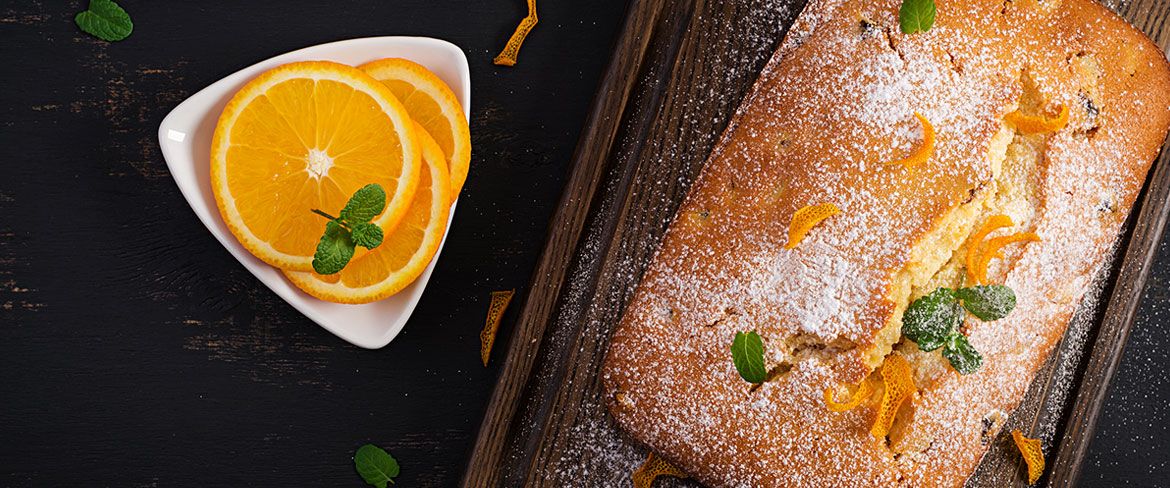 BIO SPONGE CAKE WITH ORANGE BIO OCTOBRIS
Orange flavor and aroma without artificial products. Thanks to the Orange Organic Premium OCTOBRIS Extra Virgin Olive Oil Seasonings your cakes will have all the flavor of citrus fruits in addition to all properties and benefits of the best extra virgin olive oil. 100% natural.
Ingredients for 4/6 diners:
A whole orange (skin included)
70 ml of Orange Bio OCTOBRIS
15 gr of chemical leavening
170 gr of pastry flour
3 eggs
Sugar
Wash the orange very well and cut it into small pieces without peeling it. Next, sift the flour with a strainer and pour it into a bowl, where it must be mixed with the leavening, the sugar (to taste) and three eggs while adding Orange Bio OCTOBRIS until the dough takes shape. Mix all the ingredients until there are no lumps and they are all together.
Prepare the chosen mold for the sponge cake by painting the walls with butter before pouring the dough, thus preventing it from sticking when unmolding. Preheat in the oven at 180 degrees. Pour the prepared dough into the mold and put in the oven for 35-40 minutes. Check the baking of the sponge cake (not before 30 minutes because the dough may fall) by clicking it with a rod. If the rod comes out clean the sponge cake is already cooked. Remove the mold from the oven and let the sponge cake stand before removing it from the mold. You can sprinkle crushed sugar and orange zest on top when serving the cake.