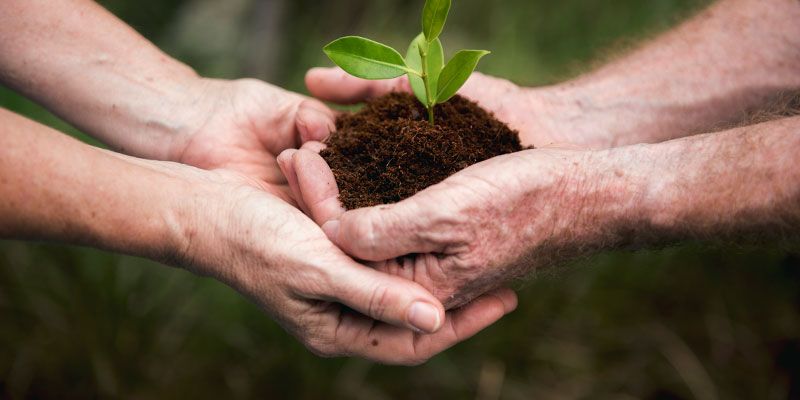 OCTOBRIS BETS ON SUSTAINABILITY: Bag In Box as environmentally friendly packaging
We all have read in the media these days the news saying that "Extra Virgin Oil may not be sold in plastic packaging to the consumer", according to the future regulation of the Ministry of Agriculture, Fisheries and Food.
OCTOBRIS is very happy with this initiative since we are very aware of the reduction in the use of plastic to save our planet. We must know that thousands of plastics, wipes, papers… threaten marine life every day and cause multiple damage to ecosystems.
It is no longer about situations that happen thousands of kilometers from our homes and that we think they do not affect us. Recently, we have been able to see the video recorded by a biologist from Alicante (IG: @thewildpassport) on the social networks. What it was going to be a video about the marine life in the area of La Cala de Alí (Alicante) became almost an horror video. Instead of fish he found a very different reality: remains of wipes, papers, plastics, fish hooks… etc.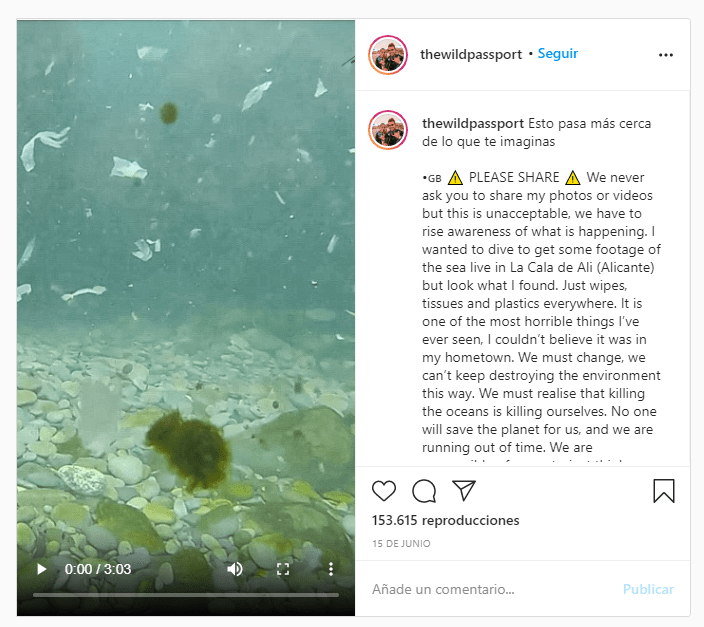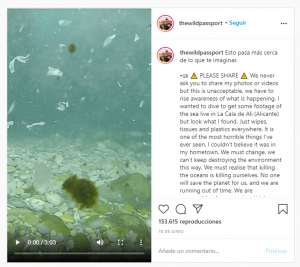 We can and we must change this situation together!
Muntanya family and the OCTOBRIS project want to seek this respect for the environment and this sustainability in each of the phases.
Pioneers in the farming of organic olive groves since the 90's, now we have wanted to go further with a global sustainability project which also contributes to maintain the crops of La Canyada neighbors —the town where OCTOBRIS is made— by making the production of ECOLOGICAL EVOO PREMIUM profitable, allowing the farming way of life and defending the small fields that surround our town and that are part of our environment and ecosystem.
Returning to the news of the regulation of the Ministry of Agriculture, Fisheries and Food on the elimination of plastic packaging in the marketing of Extra Virgin Olive Oils, OCTOBRIS has always been clear about this. All our EVOOs are packaged in glass and the 3,5 and 15liter formats in the so-called Bag in Box, a revolutionary packaging system that helps us to take care of our environment.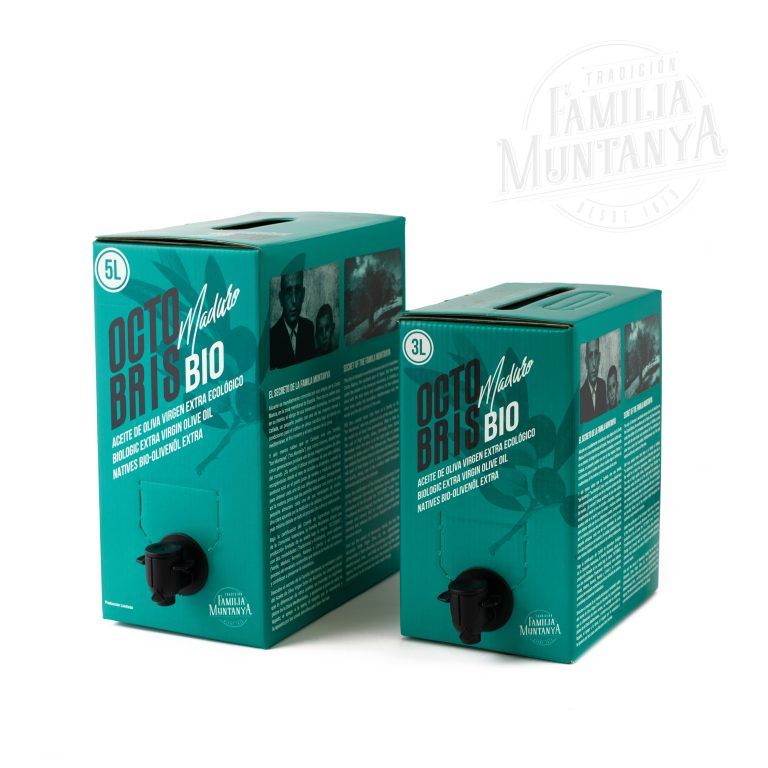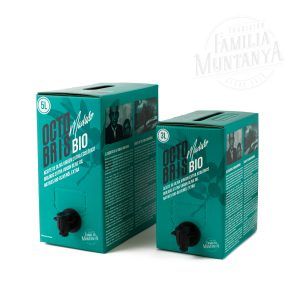 Thanks to the Bag In Box we get:
Minimal impact
Sustainable product
Maintains quality
Packaging reduction
Highly recyclable
Transport optimization
Better CO2 footprint
OCTOBRIS is committed to sustainability and ecological products! Taste our Organic Extra Virgin Olive Oil and enjoy an incomparable flavor and aroma.